Polish nature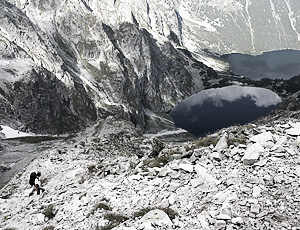 Poland offers such a diversity!

Tatra mountains will charm you with its unspoilt nature and breathtaking panoramas. Mazury, the land of the "thousand lakes", is a perfect place to venture on canoe trip or sailing adventure. Barycz river swamp is a paradise for birds-watchers, Roztocze National Park, a habitat for the breed of Polish horses - Tarpans. The Baltic cost will enchant you with its picturesque sea resorts, wild beaches and moving dunes.
You can also admire the primeval forest of Białowieża and meet its most famous inhabitant - the mighty bison!